AUDIO MASTERING

Want more info on what Mastering is and/or How To Prepare Your Mixes for Mastering?
Rates (Request a Quote)
Not all recordings or projects need the same attention so Mastering time/cost may vary depending on:
number of songs, total run time, final mastering format(s), whether you need lots of audio restoration (fixing undesired clicks, pops, thumps, bad-edits, mouth noises, hiss and/or hum or other noise), whether you also require an Apple Digital Masters / MFiT (Mastered for iTunes) versions. 
Off-hour "flat rates" could be available for independent artists/projects. Flat rates are usually for unattended sessions.
This is at the discretion and availability of the engineer. Flat Rates usually not an option if you are in a rush and have a fixed release date unless I just happen to be available at the last minute.
* Mix revisions sent by the client after mastering has begun will be subject to a re-mastering charge.
Please feel free to click here for a QUOTE or to discuss your project and needs (paul@pauledwards.ca) or use the Contact page.
Singles:
 

"Singles/Standard" Mastering (Online Distribution)

Industry Standard Mastering for Online Digital Distribution (iTunes, BandCamp, DistroKid, TuneCore, Spotify, YouTube, etc.) is the "main menu".
This includes the actual Mastering of your songs, sequencing (spacing/pacing), high-resolution 24bit Master files (WAV or AIFF), and High-Res Lossless Masters (320k MP3, or AAC) if desired.

 
 
Attended Session / Rush Job:
 
If you'd like to attend the session, and/or if you need something done in a rush. Attended sessions always take more time because of the interaction, back n forth, and laughs. They're fun, but take more time. Last minute rush jobs usually involve me having to disrupt my schedule, so may increase the rate depending on availability.
 
 
Additional costs (Special Mastering needs and/or Media):
 
 

Apple Digital Masters:        

Apple Digital Masters / MFiT (Mastered for iTunes) may require alternate mastering settings and always requires real-time analysis and approval from the Engineer.  

 
 
Detailed Restoration:
Includes removing any undesired sonic artifacts from the audio file before mastering (clicks, pops, bad edits, mouth noises, hum, hiss, etc.). Done in real-time using iZotope RX.  
 
What's Audio Restoration?
 
 
Vinyl Masters:
Special Master Versions for Vinyl (7" or 12").
 
 
DDP Master:
Special Digital Mastering File format for CD replication/duplication facility for CD pressing.
 
PMCD master:
This is the special CD that is sent to the replication/duplication facility for CD pressing. *DDP is more common these days.
 
DVD or ZIP Session archive:
Includes hi-resolution masters. Unfortunately, we're not able to keep your projects indefinitely. Backups are $ well spent.
How do I send you my files? How do we handle payment? How quick is turnaround?

Request a Quote, use my Contact page, or send an email to paul@pauledwards.ca to discuss your project and schedule it.

Then you can upload your files via your preferred service (WeTransfer, Dropbox).

Once your files are uploaded, you can send payment via electronic bank transfer: paul@pauledwards.ca.

* If you attend the mastering session then you can pay via cash or check (no master files will be available until the check clears).

Online Mastering will be completed in no more than 5 work days unless otherwise discussed in our initial correspondence (due to high volume). If you need the masters faster, be sure to discuss a "RUSH" package. When time permits the "rush" masters will be delivered in 48 hours (at an additional charge).

When mastering is complete, samples are sent to you for approval. Once approved, full resolution WAV masters can be downloaded (no additional charge) or delivered on physical CD via mail (with an additional cost for media & shipping).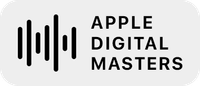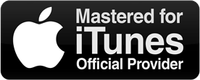 Apple Digital Masters / MFiT (Mastered for iTunes).
Do you live in Canada and need Free ISRC? Click here Connect Music